I became Made in Britain's first CEO in 2015, joining what was then an innovative marketing campaign to promote British manufacturing provenance. Today, Made in Britain has become a powerful trade association with a GVA of £4 billion and close to 2,000 member companies. In this article, I will highlight 10 key lessons that Made in Britain has learnt during its first decade – both about manufacturing in the UK and about leading a membership organisation undergoing rapid growth and evolution:
1. Fortune favours the brave
It takes courage and determination to bring together skilled people and to push through the design and creation of a new product and bring it to market – especially under the challenging conditions of recent years. With spiralling costs for raw materials, energy and much more, the 'cost of making' is facing pressure from all sides. Despite this, I continue to meet manufacturing CEOs who have found ways to pivot and innovate in order to achieve growth during the pandemic and in the highly challenging post-pandemic period as well.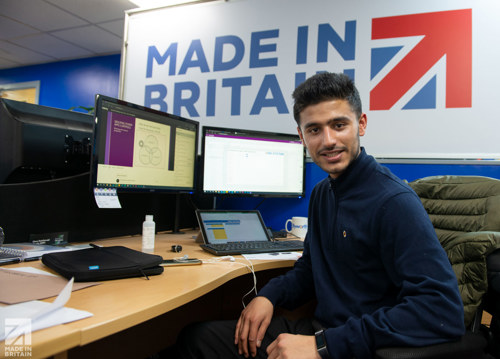 2. Adapt to survive – and thrive
British manufacturers are uniquely placed to take advantage of the UK's global reputation for quality, reliability and innovation. I am constantly impressed by the creativity and 'thinking-outside-the-box' solutions found by Made in Britain members – from the leather goods maker who pivoted to making PPE during the height of the pandemic, to the valve-maker, established in the 1860s, that has integrated cloud-based tech into its manufacturing process.
3. Yet… respect the heritage
Another lesson I've learned at Made in Britain is that, alongside the constant innovation, a great strength of the manufacturing sector lies in its heritage. There are hundreds of businesses within our community that have been active for more than 100 years and the average age of our member companies is four-times older than the average British company. The incredible longevity within the sector is testament to people behind these businesses - where the unique skills and crafts are constantly being passed on to the newest generation of manufacturing employees.
4. Passion is a great motivator
The enthusiasm and energy within British manufacturing is contagious. Every time I speak at or chair a panel at a trade event, I'm struck by the passion that comes across in the questions I'm asked and the stories I'm told about by business leaders across the sector. Many Made in Britain member companies are family businesses founded more than a century ago. Businesses such as these have a unique resilience because the people behind them truly believe in the value of what they are doing – and it shows.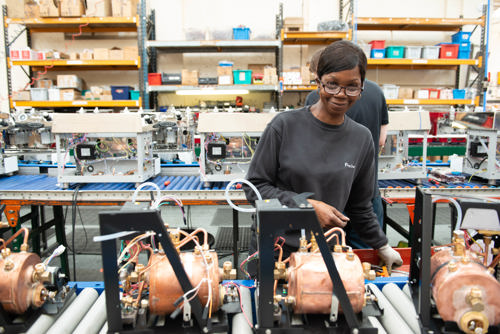 5. Demand for British-made products is sky-high
Over the last three years, Made in Britain's annual 'Buying British' survey has shown that there is huge and growing consumer demand for British goods, with 80 percent of consumers saying they would like to purchase more products made on home shores in our 2021 survey. Motivations for this range from a desire to support the national economy to concern about the environmental impact of purchasing products manufactured on the other side of the world. Our member companies recognise that displaying the official Made in Britain collective mark on their products and packaging is a great way to clearly show consumers that their goods are of truly British provenance.
6. Manufacturers are committed to doing more to protect the planet
We all know that achieving more sustainable business practices is particularly difficult for the manufacturing sector, which has faced criticism for moving too slowly towards green goals. But I've learned that this criticism is not founded. Made in Britain's Green Growth programme, developed specifically for manufacturers, has been very popular with our community of members. I am constantly impressed by the companies that sign up for this programme and by their commitments to working towards Net Zero despite the challenges.
7. The British manufacturing sector provides a range of job opportunities
During my visits to dozens of Made in Britain members throughout the country in recent years, I've constantly been struck by the range of opportunities that this sector provides.  There is literally something for everyone inside a British manufacturing business. Designers, marketers, production management, engineers, craftspeople – just about any skill or specialisation will be welcome into the collaborative, innovative environment of a modern manufacturer.
8. Keeping it close to home
During the unprecedented challenges of the last few years, the Covid pandemic and Brexit chief among them, I've seen a growing shift towards more localised supply chains. For businesses that are able to do this, the rewards can be many - lower exposure to shipping costs, bureaucracy and delays; reduced impact on the environment; and, occasionally, the chance to get to know a nearby company and actually meet the team face-to-face. One member who has moved from an international supplier to a British one told me that being able to jump in his car and drive over to this company to meet the CEO in person has led to further decisions being made that he believes will benefit both of their firms.

9. Spreading the word
I have learnt that one of Made in Britain's key roles must be to keep raising public awareness about the realities of the British manufacturing sector, as it is much more vibrant than many realise. The prosperous future of manufacturing must matter to everyone – not just to those of us representing the industry, but to anyone who cares about the quality, locality and provenance of the goods that they buy. More crucially, we must never forget that there are products that are essential for all of us and the consistent supply of these goods is vital for society as well as the economy.

10. Integrity always inspires
Someone recently asked me to describe British manufacturing in one word. It's a very difficult task, but I would offer up "integrity" as a candidate. I am inspired daily by what I learn about manufacturers caring about their products, their people and their impact on the local and national economy. Despite the many challenges, I have absolute confidence in the sector's ability to continue to thrive –  thanks in large part to the resilience, commitment and integrity of many of the business leaders across the sector, as well as the teams they bring together.
All these lessons have made Made in Britain what it is today. Beyond that, we have also learned that the Made in Britain collective mark is exactly the tool that our sector needed to galvanise manufacturers around high standards and best practice – reflected in the huge growth of our membership during our first decade.
The Made in Britain community believes that British manufacturers should be recognised and rewarded with a degree of prioritisation from public sector buyers, procurement professionals and consumers over the coming years – not just because they are manufacturing products in Britain, but because their products are of high quality and they are running their business responsibly. Made in Britain's role is to continue to make the case, every day, that these businesses deserve that priority.