Good Ventures, which was first formed by female entrepreneur Laura Rudoe in 2007, is on course to hit £5m by the end of 2022 and its desire to be a 'regenerative' force for the environment, body and mind is driving this growth.
The St Albans-based manufacturer has tapped into support from the Manufacturing Growth Programme (MGP) to help boost its sustainability credentials, not to mention getting it ready for ISO 9001 and ISO 22716 quality accreditations.
It has also used external support and a grant to purchase a semi-automated filling machine that has speeded up the production process and increased capacity by 20% and 15% respectively.
"The initial concept dates back more than 15 years, but by the time we had developed it into a product I knew could make a difference it was 2014, the year I took on my first employee to cover £140,000 of sales," explained Laura.
"We've come quite a way since then, with sales doubling during the pandemic as more people were investing in skincare that they could do at home. Sales have remained strong and, with three products about to launch later this year, we are expecting to hit the £5m mark before too long.
"Our two main skincare ranges - Evolve Organic Beauty and Adaptology - are all handmade and organic and their ethos has always been on about being regenerative…making sure we leave a positive legacy on the world and the people who buy our artisanal products."
She continued: "This is not empty marketing rhetoric. With the help of MGP, we completed a carbon foot printing that has helped us become one of, if not, the most sustainable cosmetics businesses in the world. That's some achievement for a SME that is competing with multinational brands.
"There's a lot of greenwashing about and we wanted to avoid this by showing consumers how transparent our supply chain is and how we are doing everything we can to become Carbon Neutral."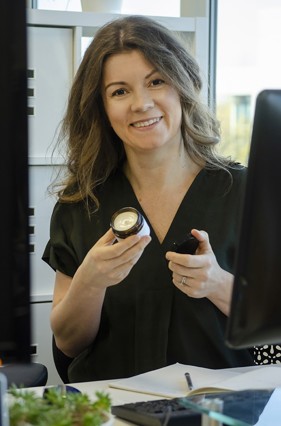 Good Ventures is one of 4300 companies that have been supported by the Manufacturing Growth Programme, which provides grants and dedicated consultancy to manufacturing SMEs in England.
A team of industry-experienced Manufacturing Growth Managers have worked with management teams over the last six years to complete strategic business reviews, before unlocking funding for improvement projects that help with planning, productivity and process improvement, competitiveness, innovation and leadership and management.
This service has delivered more than £13.5m grants and helped safeguard or create more than 10,000 jobs. Now the focus is turning to the future to ensure the new UK Shared Prosperity Fund (UKSPF) reflects the desire for the continuation of specialist industrial business advice and support.
Laura, who has seen the firm's products stocked in John Lewis, in 100 Holland Barrett stores and in 36 different countries, added her support: "MGP has been brilliant. When you are running a small business, the process needs to be easy to apply for and it was certainly that.
"The other thing for me is the fact you are dealing with people who understand manufacturing, and this can make a massive difference when helping you scale. We've received grants for three very different projects, all of them fundamental to helping us grow and taking us to our now 30-strong workforce."